Regular price
Sale price
$12.00 AUD
Unit price
per
Sale
Sold out
A beautiful spray to use around your home, in your toilet or bathroom.
Many customers love to spray all through their homes.
Ingredients

Water, Bioethanol, Polysorb 20 and Fragrance Oil
How to use

Shake well before each time you spray to evenly distribute the scent.
You can spray the toilet water around 3-4 times before you go, or spray the room afterwards.
Variations

Beach Vibes - with clear quartz
Clear Quartz ~ Healing - Spirituality
The most powerful healing crystal.
Helps develop spirituality and connection to the universe.
Enhances personal awareness, growth and connections.
Provides clarity and assists with communication.

Lemon Myrtle with Black Tourmaline
Black Tourmaline ~ Grounding - Protection
Makes you feel protected and grounded.
Wards off feelings of negativity and helps promote a more positive and uplifting stance.
Helps clear, cleanse and unlock any energy blockages within your body or home.

Bergamot & Patchouli with Amethyst
Amethyst ~ Peace - Stability - Calm
Calms the mind, body and spirit.
Very protective but gentle energy.
Relieves stress and strain, soothes irritability and balances moods.
Helps sleep troubles and promotes tranquility.

Lychee & Guava with Rose Quartz
Rose Quartz ~ Love - Trust - Emotional Healing
Gentle love and healing energy.
Used to attract love and dispel anger, jealousy and resentment.
Promotes self love and acceptance of ones self.
Amazing for resolving all issues to do with the heart.
Packaging Description

Clear PET bottle with fine mist spray.
Shipping

We offer

-$12 flat rate shipping on all orders to anywhere in Australia.

-We are processing orders on Thursdays and Fridays currently.

-Click & Collect: at check out choose "Pick up" our address is The Local Emporium 59 Commercial St Korumburra 3950.

Click and Collect Pickup times are our listed Trading hours.

Please email us for a quote if you need items shipped overseas jasmine@baranynaturals.com.au
View full details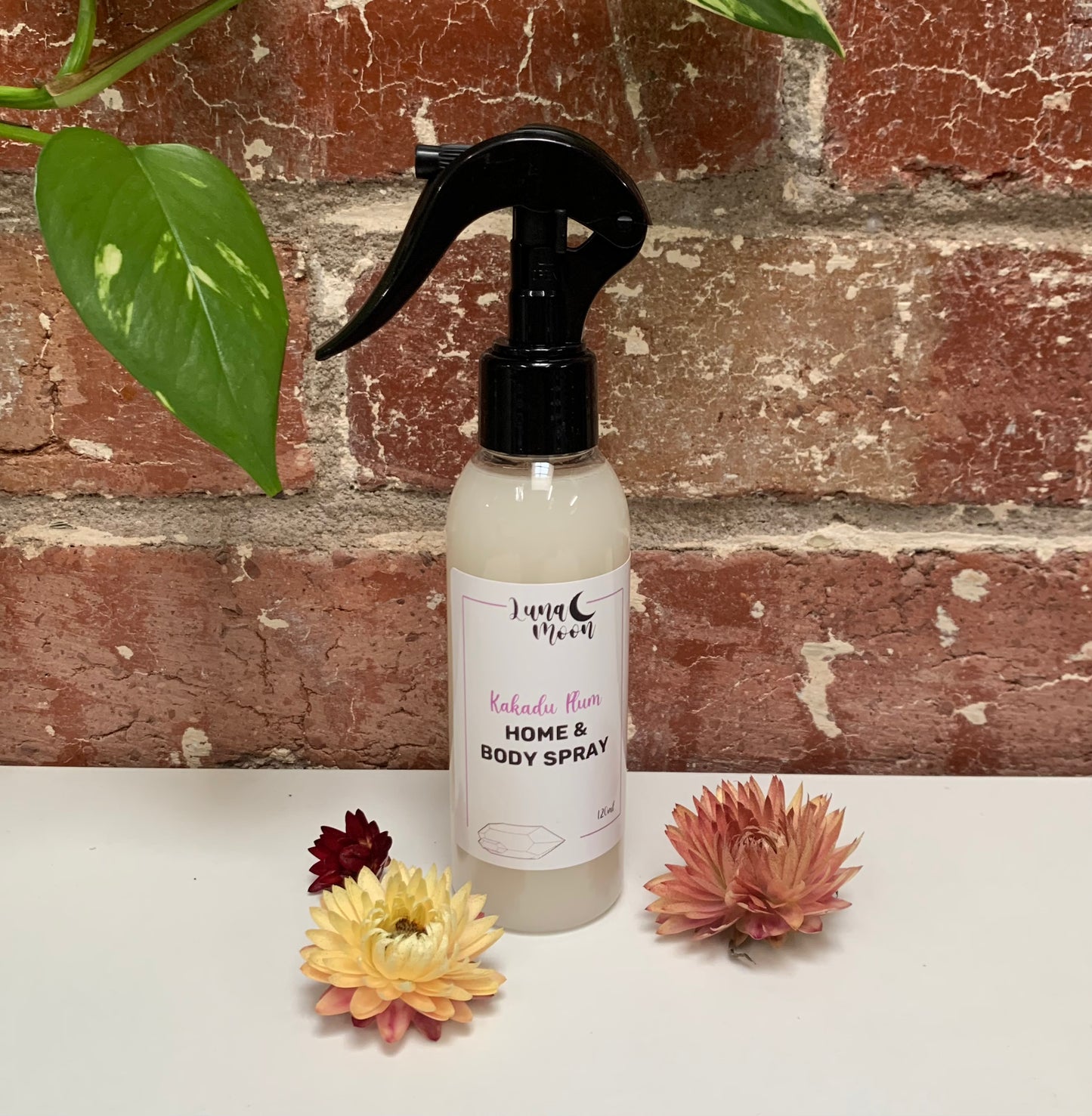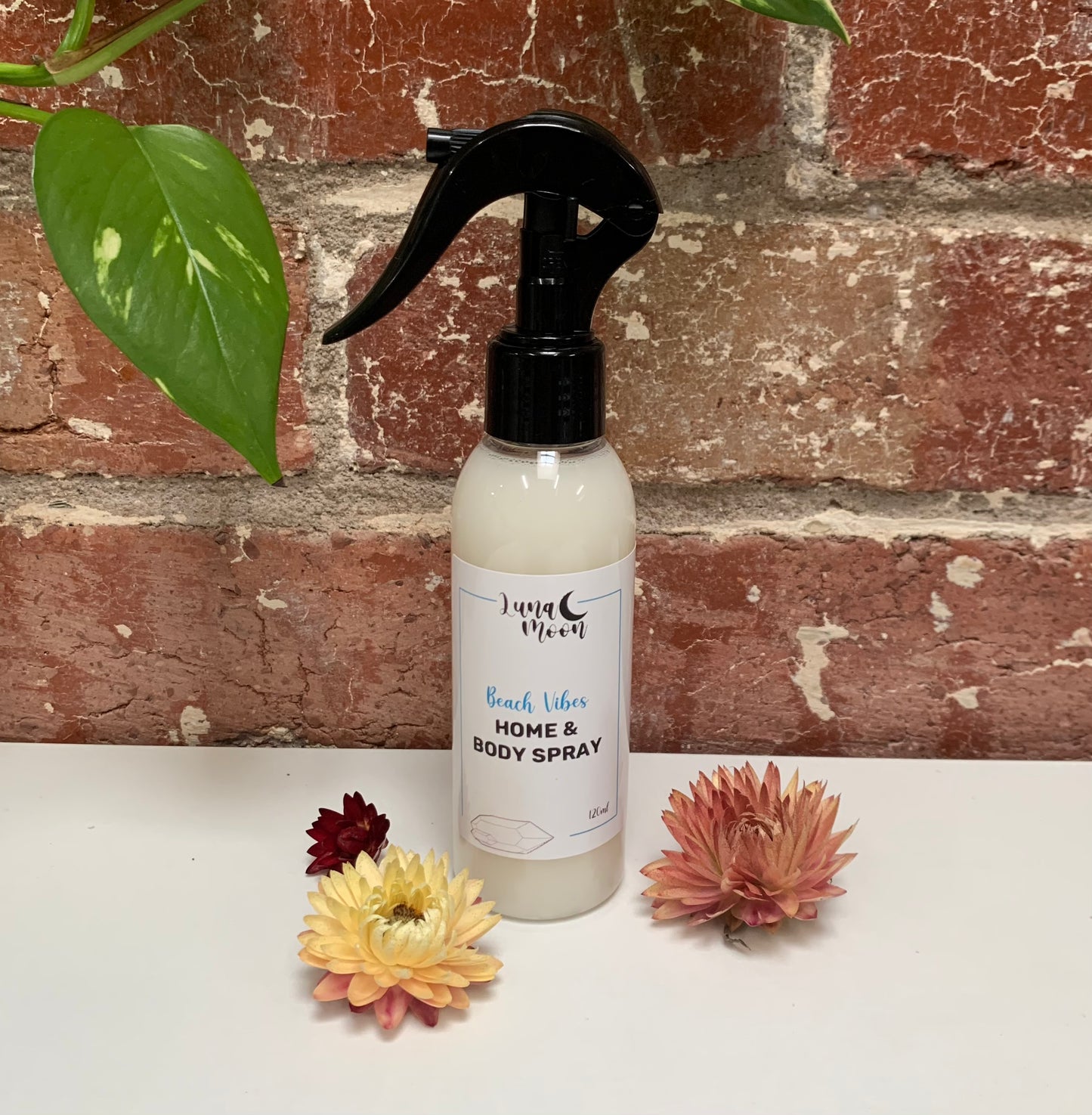 Been using the Beach Vibes toilet mist, my friend like the fruity scent that it has,they cannot work out what it smells like. Also don't need to use much to get an amazing scent through out the bathroom. 👍.